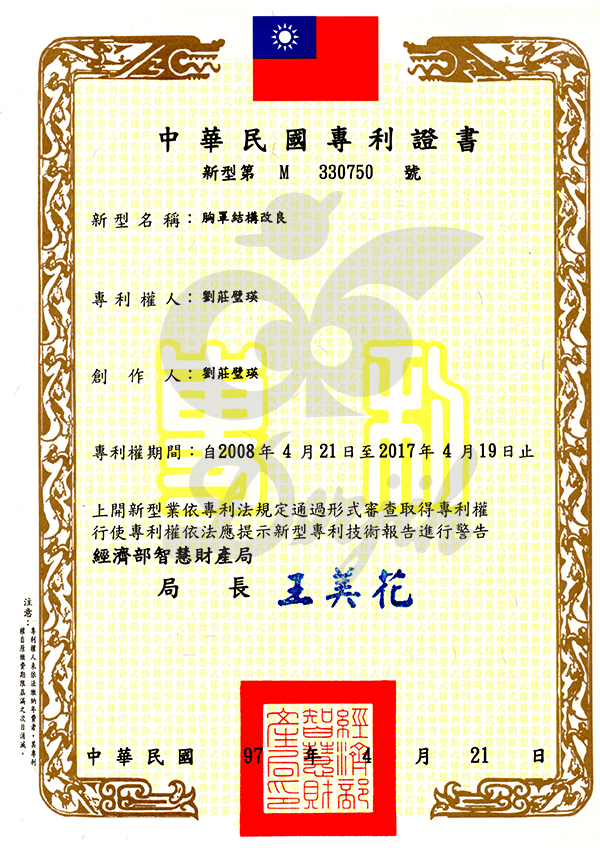 ​
Patent
With years of experience in QC system, we, have proven equipment and professional Know-how to produce and deliver high quality auxiliary materials of apparel, underwear and swimming suits and offer customer service with sincerity.
Our major products include shoulder p8ds of women/men's apparels, bra cups and swimming suit cups, pipings,linings,skirt linings,invisible shoulder straps,water sachets,air,sachets and double-faced adhesive tapes,conforming to ecological standards in Europe,US and Asia.
Welcome customers' inquires,Samples ave available.Made-to-order and special designs acceptadie.